These are some of my art works... please click over pictures to view blow-ups.
Sydney Harbour pop up, Broken Well, Chinese Egg Tart Sculpture, Cappuccino Sculpture, Shoes sculpture, Sydney Harbour Recycled, Sydney Harbour Recycled in Wood
Barry Minhinnick portrait, Elvis drawing,Match-stick-ball, Fast-Forward Caricature, Origami Skull, Town Hall watercolour.
Music (collage), Finance, High jump animation, Ice-cream animation, cg_portfolio, Finger Walking

'Tsim Sha Tsui" (?a??????¡§???|3????????¨¬???????¡§??|) Panorama, Pen in Ink done in 1980, Hong Kong. 10-ft, 360-degree panorama.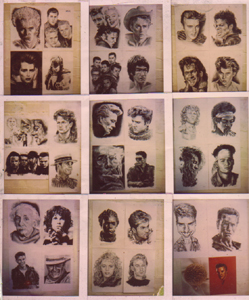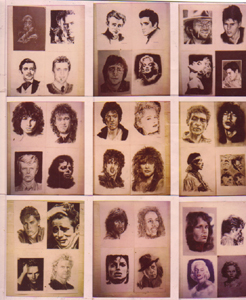 Catalogue of 72 of my portrait drawings examples... (sorry, no blow-up of these portrait!)

s�