Sculpture - Bulge
The "Bulge" describes a bulge emerged from a flat piece of paper. Many commented that the top looks like mango. But I like the interactions between various "cubes" and how they fit and squeeze together to the form.
Please email me for your comments / enquiries.
website: www.pong.com.au
Stephen Pong 2012
(sculptor)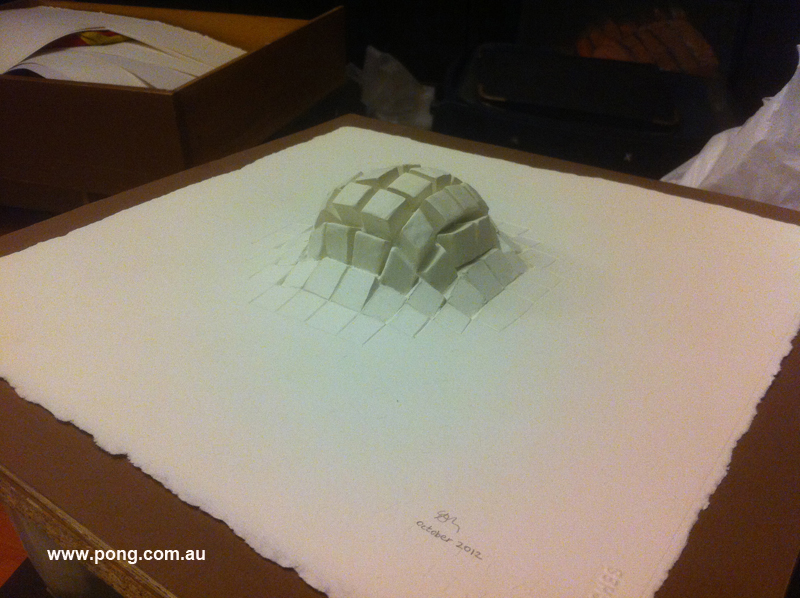 "Bulge"