N
This "Lee Chong Wei vs Lin Dan" caricature was done from photos on digitizer tablet. It took about 2 days.
Note the painting style uses limited palette with little blending between tones. This gives a simplified feel on the
caricature finish, which is both time saving and easy on the eyes.
Please eail me for your comments / enquiries:
email: sp@pong.com.au
website: www.pong.com.au
Stephen Pong 2014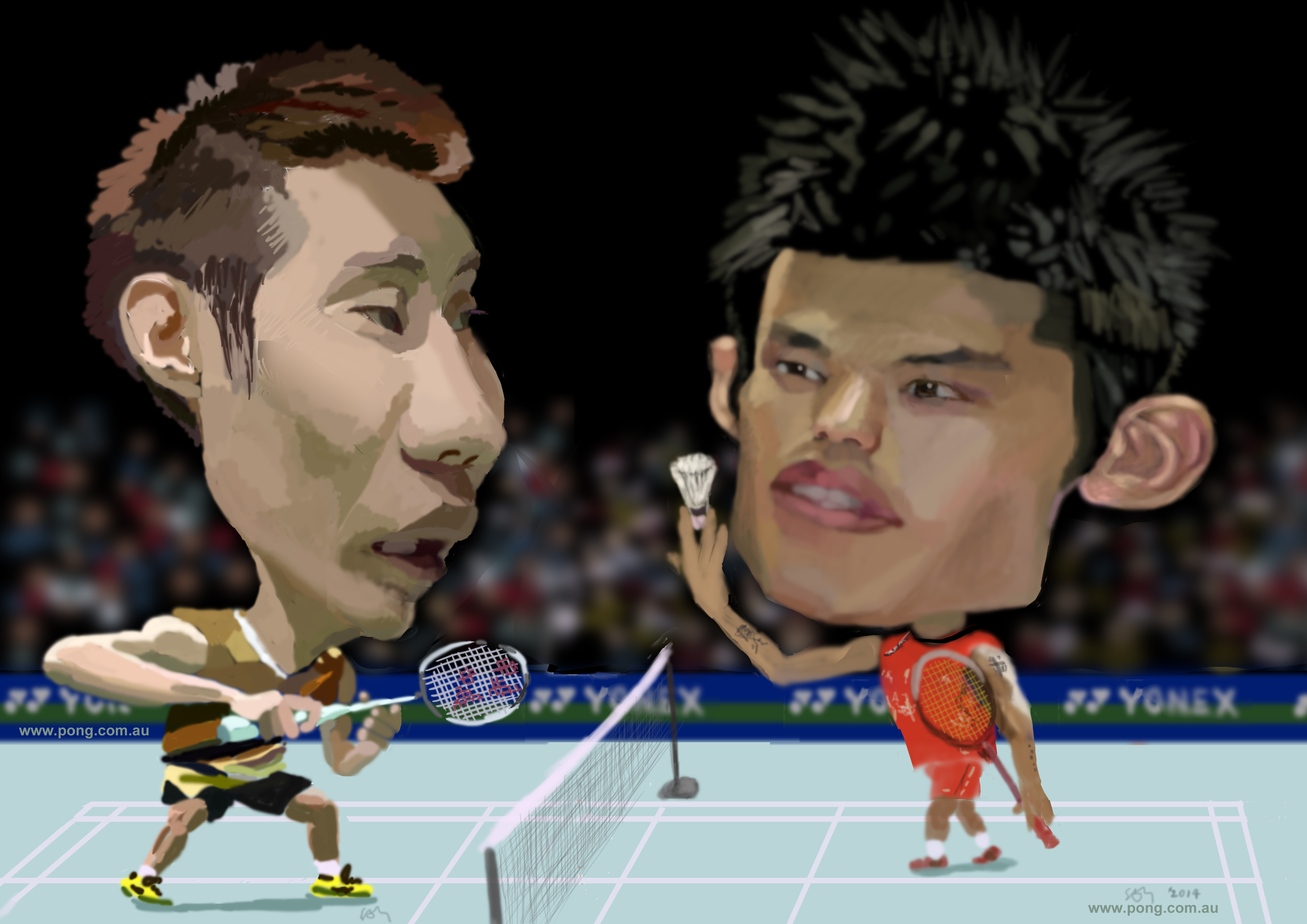 en Pong 2013